STRATEGI PENGEMBANGAN USAHA IKAN SALAI DI KELURAHAN BABATAN KOTA BENGKULU
Keywords:
Development Strategy, Marketing Strategy, Business
Abstract
The purpose of this study was to determine the Strategy of Joint Business Development of Babatan. The sampling technique in this study used a perposive sampling technique, namely the technique of determining the sample with certain considerations. Methods of data analysis using interviews, observation and documentation. The data analysis carried out included: Data reduction (data reduction), Data display (data presentation), Verification (conclusions) The results of the study found that the strategies used to develop the Salai business namely: Price strategy, namely the smoked fish entrepreneur adjusts prices with competitors and adjusts according to the quality of their products. Providing prices that can be reached by the community and at prices below the Promotion strategy (promotion) carried out by the Joint Venture namely by having good relations with customers, promoting through social media, conducting direct marketing to consumers, to collectors, SMEs, giving brochures to the public, branding allows quality product is more guaranteed and consistent, used as a differentiator from other products, as a promotional tool for sellers, attracting interest and convincing buyers and increasing selling value for entrepreneurs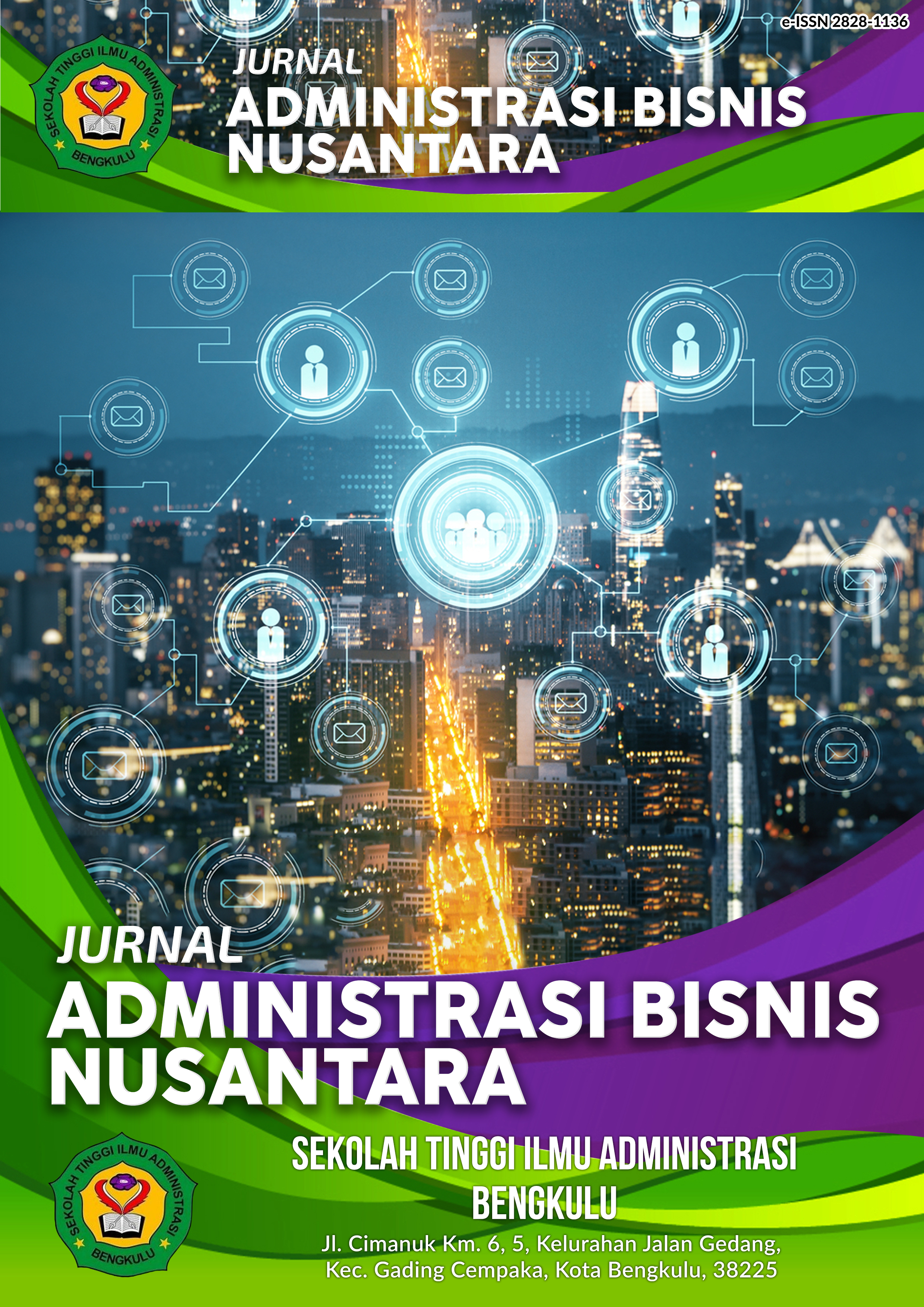 Downloads
How to Cite
Azuwandri, A., & Eka Putra, M. B. (2023). STRATEGI PENGEMBANGAN USAHA IKAN SALAI DI KELURAHAN BABATAN KOTA BENGKULU. Jurnal Administrasi Bisnis Nusantara, 2(1), 1–6. https://doi.org/10.56135/jabnus.v2i1.80
License
Copyright (c) 2023 Azuwandri, M Bima Eka Putra
This work is licensed under a Creative Commons Attribution-ShareAlike 4.0 International License.